Hello everyone! As summer winds down, the time is right to observe a slight chill approaching, shorter days and lots of bounty in the food arena. This time of year gives us the opportunity to squeeze in outdoor activities, as we enjoy the lazy hazy hot sizzling summer days dwindle. We have had a glorious Summer, weather wise, certainly no shortage of Vitamin D! These past few days, however, have delivered an edge, with the skies opening right up. The over due down pour is so refreshing. I was able to capture the rain drops on my windshield yesterday, delighted with the results. Not exactly sure what it is that allows concentration to come easier when 

the sky reveals clouds, mist, fog and rain rather than the relentless blaring sun. But it does. The time will be here again soon enough, so for now we celebrate the harvest abound. I start with something I can't recall ever seeing until this trip to Russo's in Watertown. Such fun! The rich colors are so inviting. What I did with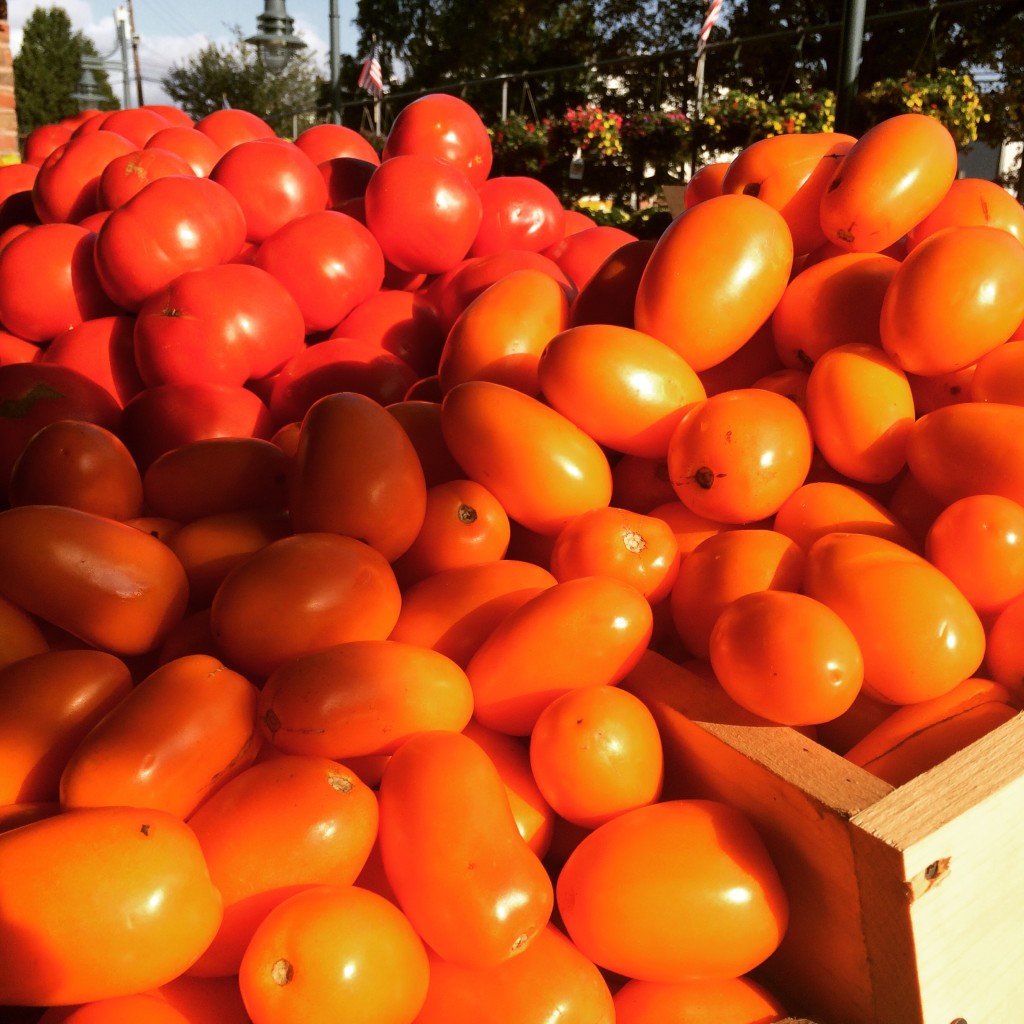 these orange plum tomatoes, is slice and saute' in olive oil, several cloves of chopped garlic, fresh basil, salt and pepper. It made a wonderful rustic "sauce" served over fresh pasta. Simple. The next recipe I've been making several times a week just because tomatoes are addicting this time of year.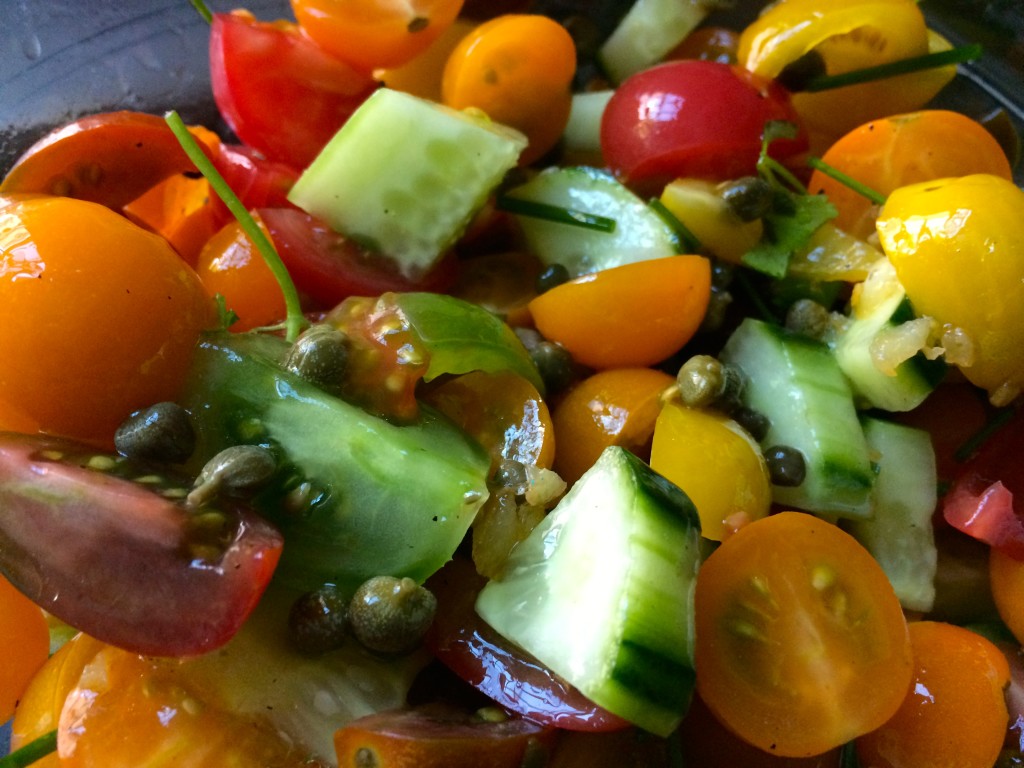 The photo above reflects a baby heirloom tomato medley, chopped English cucumber, small amount of chopped celery for more texture, capers, lime, cilantro. The "dressing" is nothing but 1/4 cup of olive oil heated with chopped garlic, and my new twist is adding shallot also. It gives the dish a rounder flavor. Squeeze the lime on the vegetables while the heated oil does its thing; run outside to my herb garden, and slice a big bunch of cilantro with scissors; slice it all over the bright contents in the bowl. By now,the chopped shallots and garlic  pop from the heat in the oil. Let it sit for a few minutes. Add crushed salt and pepper, then pour the oil mixture over the contents in the bowl.. Using salad servers, mix it well. refrigerate. Then pull out at meal time, and snip some fresh chives over it. Delicious!
Late summer boasts Harvesting, and appropriately named, I have concluded my latest collection of jewelry from Nymph. Allow me to introduce HARVEST.
The Moody Blues sang "as the reds, browns, golds of Autumn lie in the gutter dead"; I add greens to this mixture. This collection is not shy of bold color nor pendants. They all feel like talisman to me. Your body will find comfort in these shapes and tones as the energy  speaks to the heart and  root chakras. Above you can see how much I enjoy shooting the gemstones on natural elements usually found in the woods behind my place of dwelling. Some of the pendants are adorned further using the halo treatment of diamonds surrounding the large gemstones.  Above, you'll see aventurine, hessionite garnet in a couple of pieces ( very autumnal ), tanzanite mixed with citrine, african turquoise mixed with olive wood, holding a very large faceted topaz drop, triple strands of 31″ long brass and sterling silver giving way to the most magnificent rutilated quartz ever and in the center bottom row, is a newly learned stone for me Pietersite- it's held with hessionite garnet and olive wood. Pietersite is known as the stone of vision. It is also a stone that resembles a thunderstorm bringing cleansing energy to aid one to create change.  Pietersite is known to help make an energetic connection to one's deeper spiritual inner self. All of the pieces above and any of them from my collection speaks messages, sings tunes, and enlightens the mind and heart. Once you touch – you'll see exactly what I mean. All are on display now for you to play with at MATSU, 92 Boston Post Road, Sudbury, Ma. 01776. Just call for an appointment. My hours will be back to normal after this coming weekend. Everyone is somewhere, other than here. Traffic differs so much to that of Newbury St back when!
 I'd like to complete my post this month with two "events". The first is by introducing something I've been asked to replicate now for years… I did it. In the form of a Candle.! My signature scent will now be available in the form of a soy base candle, poured here in the US., hand packaged in Sudbury, and brought into your life.  60 hour burn time. $58. Available late September.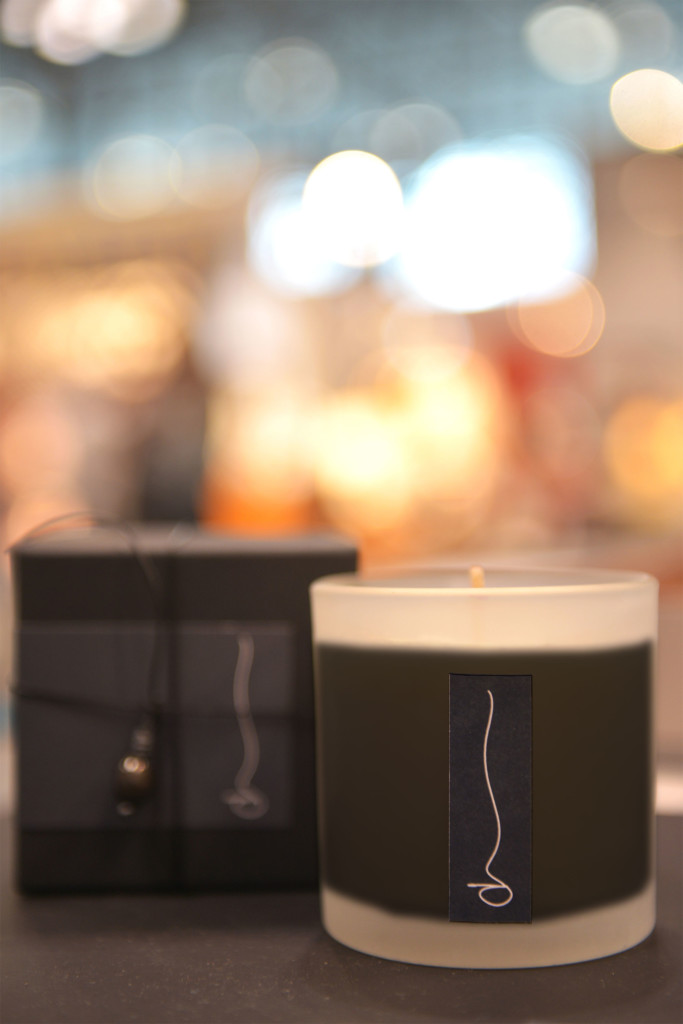 'd a v a ' as appropriately named, you'll discover once you smell this amazing scent. As described on the box; Hints of sandalwood, exotic spice and fresh air collide to create a rich and earthy fragrance conjuring a sensual and meditative state of mind.  
On September 20th, I'll be holding my first event this Autumn. BOOK SIGNING< READING & SPIRITED DISCUSSION at Matsu, among all of the new merchandise in for fall! If you'd like to read this Memoir written by Diane Fraser, I'll have it in store for purchase or you can go to Amazon. Growing Up Super Heroes. You will never take anything for granted in your life again. This book is very powerful, and I promise Sunday, September 20th will also be insightful. 11-4. 92 Boston Post Road.
Thank you for joining me on this journey. I look forward to seeing you in store and at this event very soon.
Yours in joy and style,
Dava