Yes, it's really here!  Turning back the clocks early in the month was the first hint of the last days of Autumn. Pumpkin pies, Thanksgiving and visitors from afar all flocking to be with family and friends. This time of year is peaceful and unpretentious. I personally feel few expectations through Thanksgiving. As long as I don't strive for utter perfection, the season can be very tranquil and calm. It is a rich season, visually and nutritionally. The days are also as simple as November's birthstones: Citrine and Topaz. Both are very warm colors, just like the foods we cook, serve and eat for ourselves and loved ones.
There are so many places we can see richness in our lives – foods being several of them. As the seasons turn, the gourd family become much more available and popular. Below we see a lovely pumpkin pie. Other mouth watering options are pumpkin ravioli, pumpkin risotto, and pumpkin bread. This humble vegetable is an excellent source of carotenes, vitamins A, C and E. They also offer minerals, antioxidants and plenty of potassium.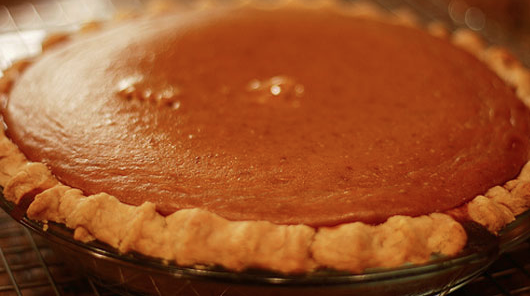 One of my favorite seasonal foods is butternut squash. I love it roasted with garlic, herbs, and shallots. I'm a fan of savory flavors, rather than sweet. You can change the whole flavor by adding cumin, turmeric, and other Middle Eastern spices as well.  Look at these cute little cubed pieces of fruit. Yes, butternut squash is from the family of fruit. Rich in phytonutrients and antioxidants this "fruit" is so easy to prepare – especially when you can purchase them already cubed. Great time saver. Incorporating butternut squash into your diet can reduce inflammation-related disorders such as asthma and rheumatoid arthritis.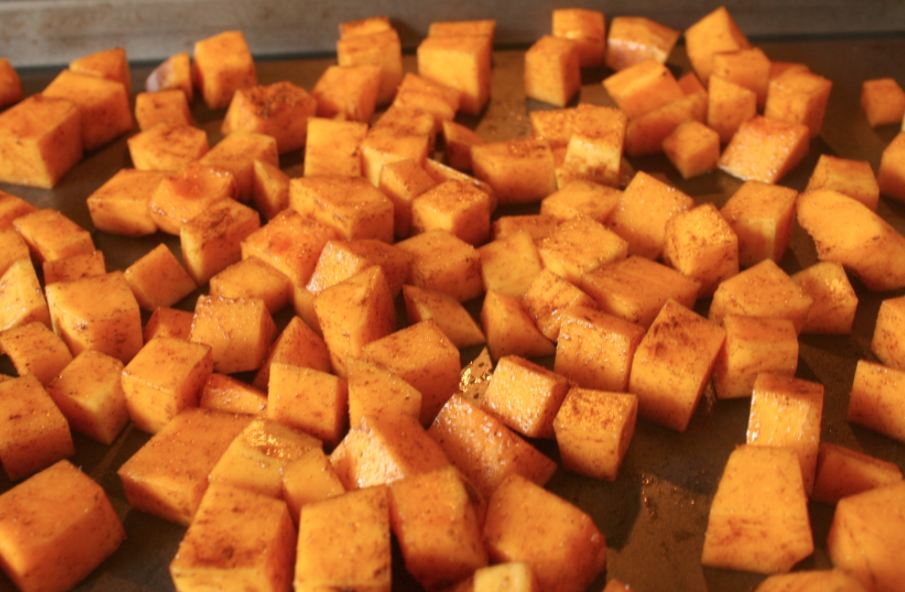 November is the last month we see of earthy colors, with the last of the golden brown leaves still attached to the bark on the trees before finally letting go. This fall was very rich, and I see a fair amount of these deeply hued leaves still hanging on. They don't want autumn to end. We know what comes next. But not quite yet! This tree clearly is hanging on. I don't blame her! She's gorgeous.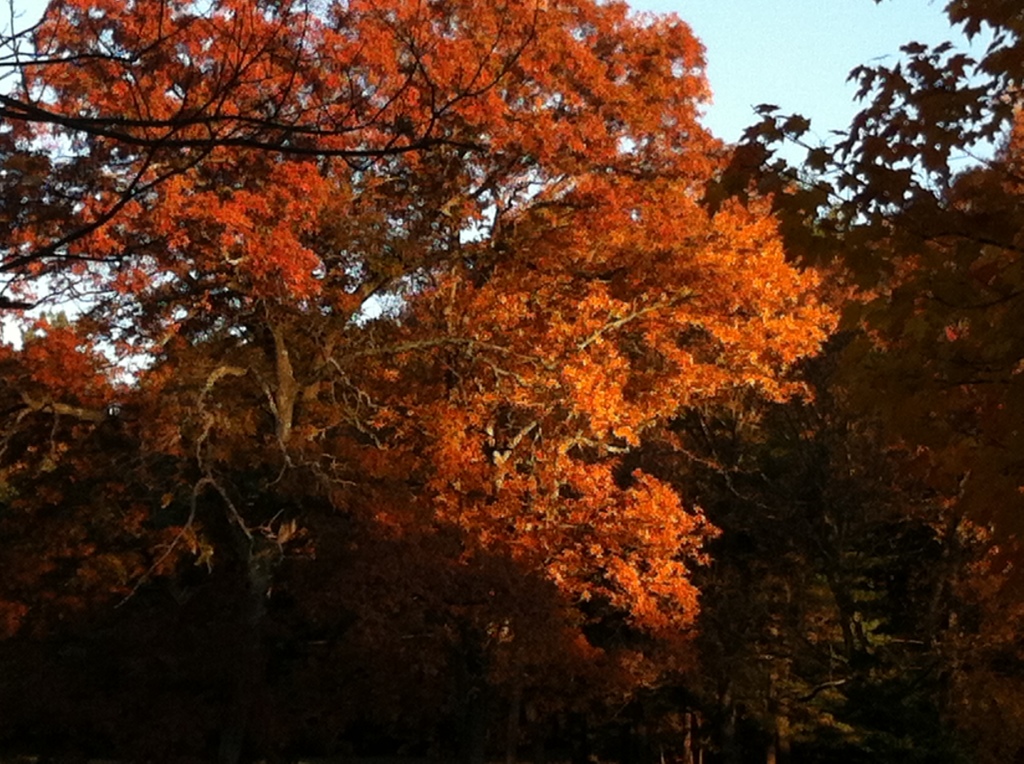 As I've said, it is a rich season, visually and nutritionally. May I introduce to you the birthstones of November: Citrine and Topaz. Both very warm, golden colors, just like the foods of the season. I've used this stone of abundance in various fashions as you can see, below. I love it in contrast to rubies, love it with the warmth of olive wood and brass, and I cherish the unpolished deep honey hue stones when mixed with pyrite, sandalwood and Kali, the goddess of love.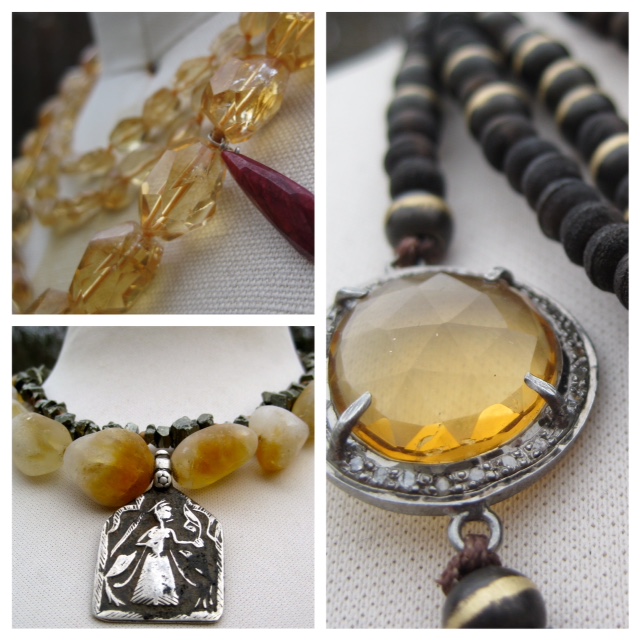 Citrine is a joyful stone with energy so bright lighting up many aspects of life for those who wear it. It's unexpected luck can appear in your life. Citrine is known as a prosperity and success stone. It is said to promote and manifest success and abundance in all areas. Citrine combats negative energy, and brings positivity to the beholder. It can relieve depression, self doubt, anger and irrational mood swings. Who needs a pill? You can see these pieces on my Etsy Nymph Jewels site, for pricing, to purchase or for additional information.
Many have come to know the stone for the month of November called many things. Golden topaz, Madiera citrine and  Spanish topaz. The photos above reflect these tones. The top left photo is an adujustable necklace with huge honey tones citrine nuggets, along with a tiny cluster of Madiera citrines for contrast. The lower left photo are very lemony toned faceted citrines that are wire wrapped and have  black diamond accent bead. The necklace on the right is a combination of a large faceted topaz drop and a bevy of lighter toned citrines. I've added copper and a chizled emerald for more flavor. I elaborated on the nature and healing properties of citrine, because it's one of my favorite stones to create with and to wear.
The key word that comes to my mind in November is gratitude. It's an inward feeling of kindness received and an outward attitude of giving.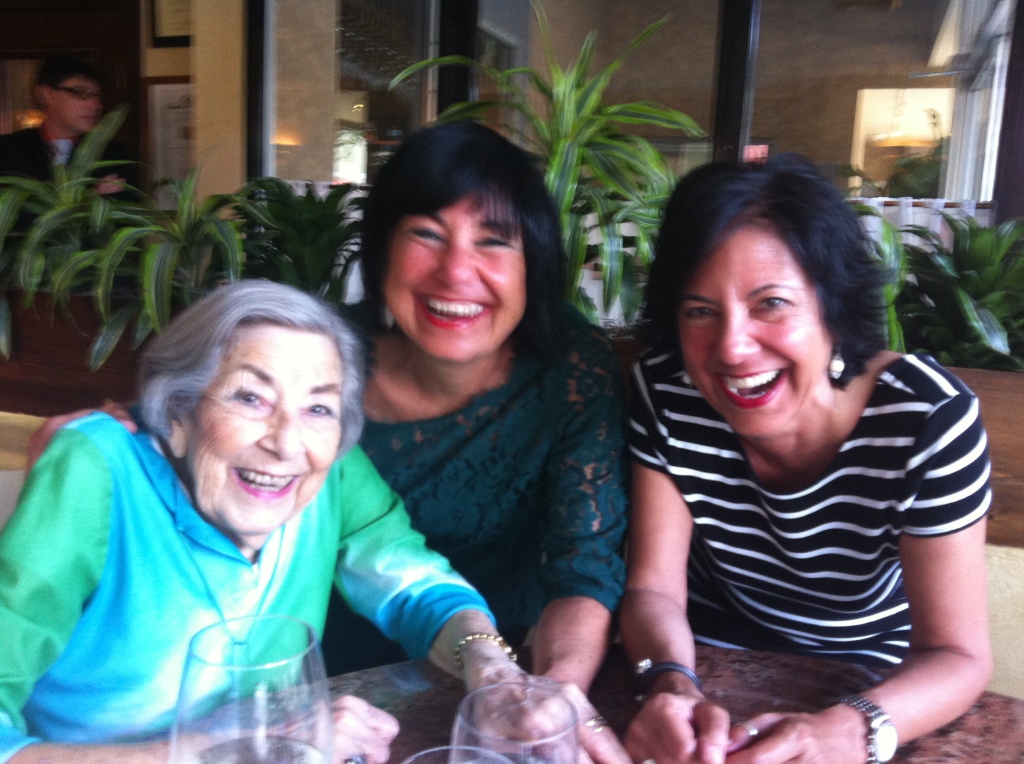 Thankfulness is the natural impulse to express this feeling. I try to remind myself to express this to all of those around me that have supported me. Beginning with my Mom and Dad who gave me this life. What I do with it is entirely up to me. The more conscious I am, the better quality of life I can live, and the more appreciated those surrounding me feel. Below, my 88 year old mother, a true creative inspiration, myself and my sister, whose patience in life is a lesson for me to strive for. I don't like leaving out my other sibling, but have no photos of him- oh wait, I found one! He's in he infant stage and I am not very far beyond it in this black and white family photo. I am very proud of his art, as a seasoned saxophonist, and dancer. Yes. We received these traits from my parents. Blessed, we are. Sometimes they are hidden and not so obvious, but grateful none-the-less, as the smallest of them are reason enough to be cherished.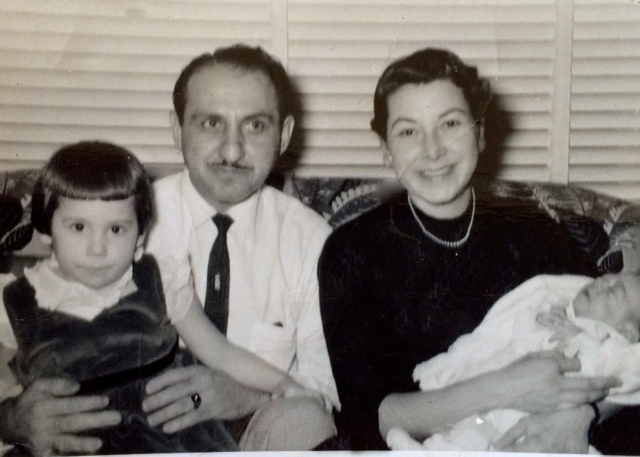 I am so fortunate to have had a successful business on Newbury St for over 30 years. I am so fortunate to have had the experience in learning beyond what a boutique can teach you, which I acquired during my "reign" at Neiman Marcus. This was truly a full, head-on learning experience. I never knew how little knowledge I had within the corporate realm. I am truly grateful, for their patience and faith in me. I lived, learned and listened to my soul tell me it was time to move on down the road.
I then shifted gears towards what I thought would be more in line with what I knew and moved over to a smaller boutique in Newton, as many of you may know, Gilda's. Although it resulted in my leaving after a very short period of time, I am very proud to have given it everything I had. In doing so, I learned more about me. My vision was very clear. It was not Gilda's vision. My strengths appeared quietly but could not be applied in this environment. At first I was disappointed, but then realized this was a very clear sign that I was in the wrong place, as it was not serving my inner spirit. I am, however, very grateful for having been given the opportunity to shine there, but my light was unseen.  I move ahead, not looking back.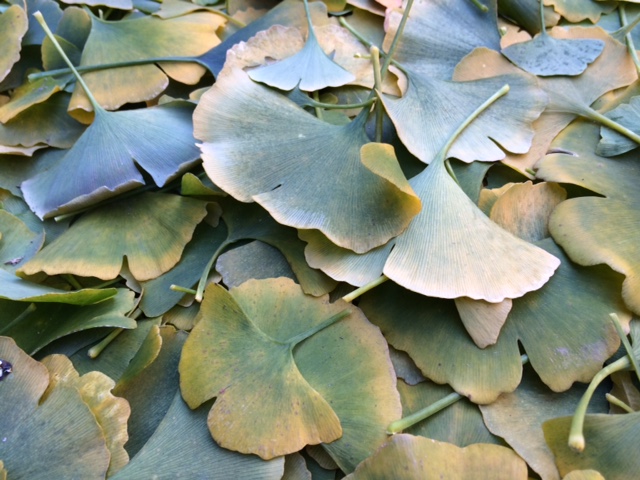 I am blessed, grateful and appreciative to all of those who believe in me and have supported me. What's next? Listen very carefully.
I am relaunching MATSU. Yes, it's true.
Details to follow.
Until then, I wish you all a Happy Thanksgiving!
Yours in joy,
Dava