And here we are in the hearty midst of a wintery February. The weather has been more severe and intense than in years past,creating a good time to go within, hibernate and have fun with the laziness of it all.  Using  this time to wake up and smell the snow., really see what is around us, and in my case, I nearly missed its beauty. The mighty Cardinal.  Announcing its masculinity via color, presence and pride. Sorry about the fuzzy photo, taken through the window.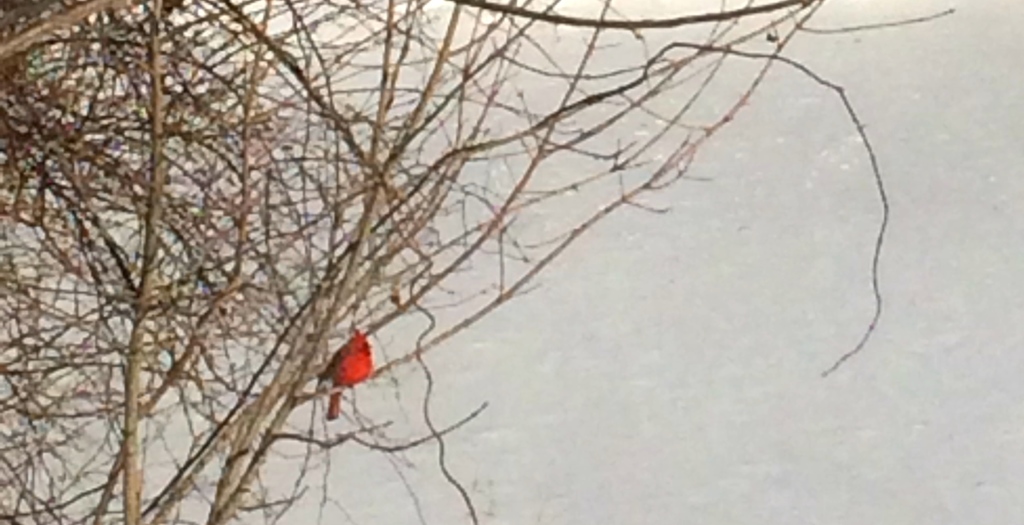 This blog post is really about the intensity and the message through the color purple. I now introduce to you, an exotic bird, that I would love to have seen amidst the newly fallen snow, knowning they exist, but simply not in these parts! Feast your eyes on this one!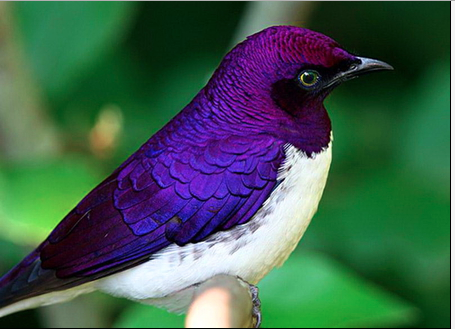 PURPLE has many personalities. It is the combination of blue and red. With a sense of mystic and royal qualities, purple is often popular and well liked by creative or eccentric types. This is the color of spirituality and imagination. Purple is an introspective color, allowing us to get in touch with our deeper thoughts. A perfect time of year for this, especially in the hibernating mode we are in this winter. Purple promotes harmony of the mind and the emotions, contributing to mental balance and stability and peace of mind. Purple does have power, and creates a very strong statement, in a room, or on the body.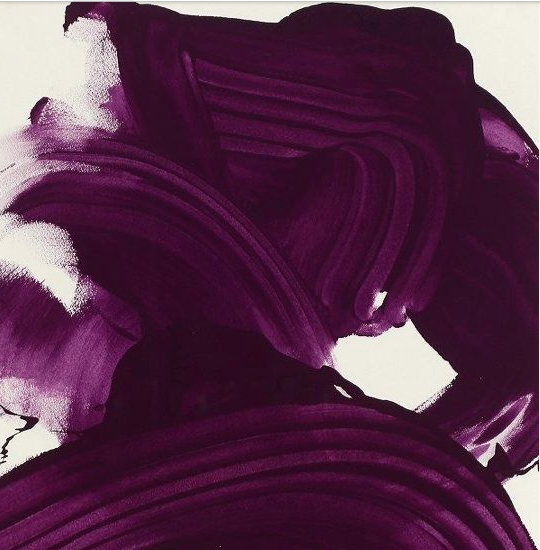 These powerful brushstrokes, while inspiring, command strong attention to their movement. The color evokes creativity. The stately bathroom below adds just the right amount pigment altering the importance of this wonderful room. It becomes more than just a place to bathe. Following below this room of grandeur, you'll see how this magnificent color transforms and add pizazz to any room, especially when combined with neutrals.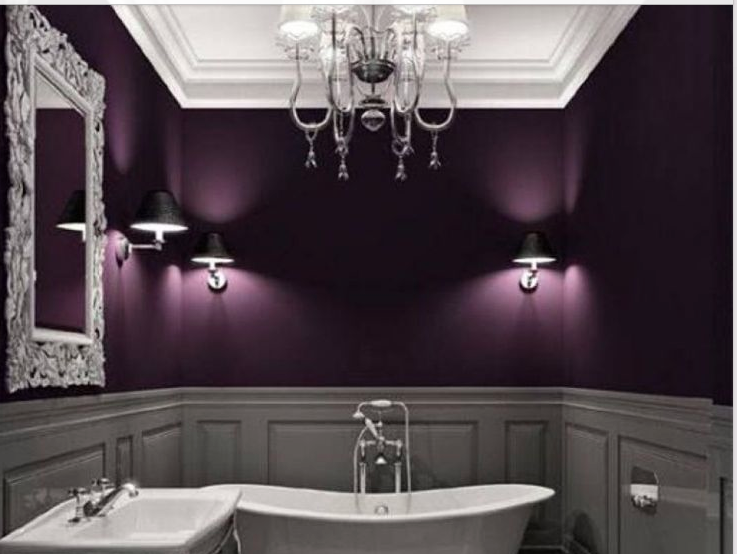 In this case, tones of charcoal and white. Purple commands attention, but at the same time it can inspire the creative soul within. Simply a delight to be surrounded by. This room peronsifies a very modern look, but the color works well in a vintage or antique setting as well.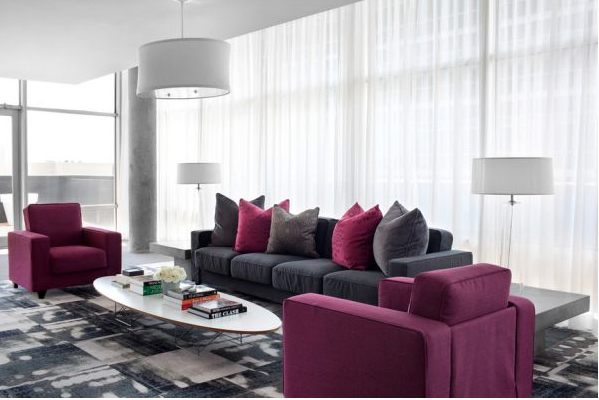 The month of February is all about purple. It's birthstone is Amethyst. Stone of transformation. The ancient Greeks and Romans believed Amethyst would ward off the intoxicating powers of Bacchus, and keep the wearer clear headed and quick witted. I have also learned that Amethyst has been found in ancient Egyptian tombs as an aid for one's journey to the afterlife. Wow. This stone also helps the wearer release stress, grief, depression and emotional repair. If you feel that your mind body and spirit are not aligned, this is the stone for you! We all go through it at one point or another.
February's Birthstone:
Below is an intoxifying single strand, hand knotted Amethyst necklace with a Tahitian pearl and citrine accent. Predominently purple stones boast this 24″ piece.  This stone is known to promote love and the divine, giving insights into its true nature, encouraging selflessness and spiritual wisdom.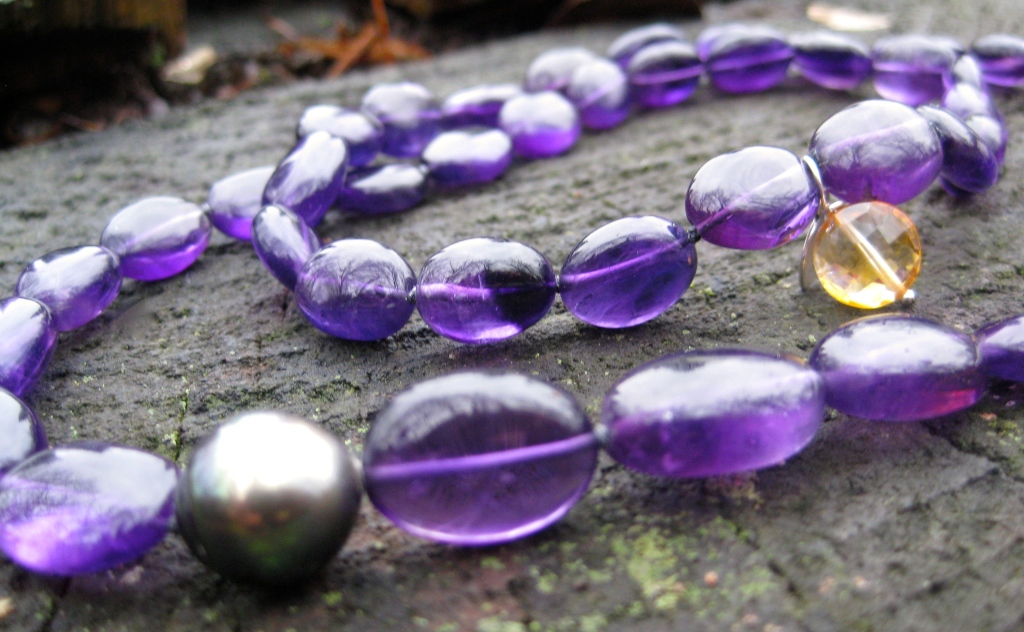 The necklace below is a clear crystal quartz "chain" in sterling silver with bold amethyst clusters. Worn on the nape of the neck, or twisted to the side to encompass both Purple stones. Hence, the little trio and  the singular faceted irregular shaped stone, highlighted by diamonds. Offering a halo effect of brilliance surrounding this beautiful stone. This piece is approximately 32″ in length.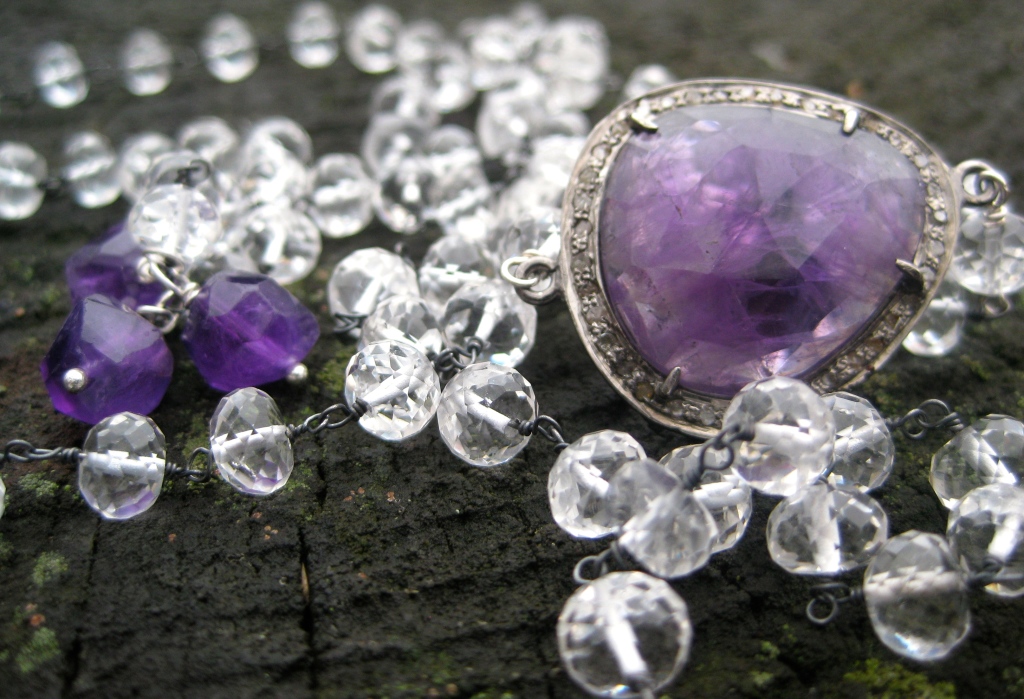 Egyptian inspiration below, are thick slivers of smooth amethyst "chards" separated by sterling silver beads. Very organic. This hugs the neck as a Cleopatra piece. It lies gracefully, and will dance on the skin as you move. All 3 of these pieces are available at MATSU.  I guarantee, once you handle one of these pieces, they will sing on your skin and enlighten your heart.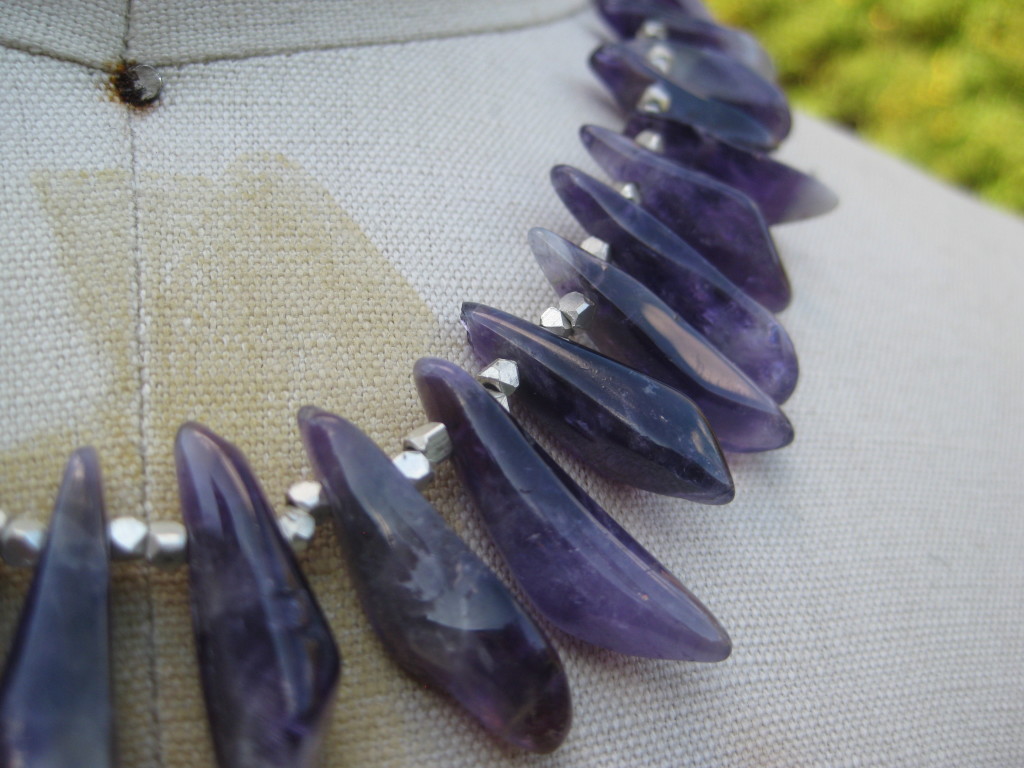 Purple Nutrition:
The power of purple food; regal in color, purple-hued foods truly deliver royal health benefits. This group includes vegetables like red onions and eggplant, fruits such as blackberries, Concord grapes, currants, and plums. Purple indicates the presence of anthocyanins, powerful antioxidants that protect blood vessels and preserve healthy skin. You can also find vitamin A and flavonoids in purple vegetables like radicchio, purple cabbage, purple potatoes, and purple carrots. Powerul, lucsious and healthy.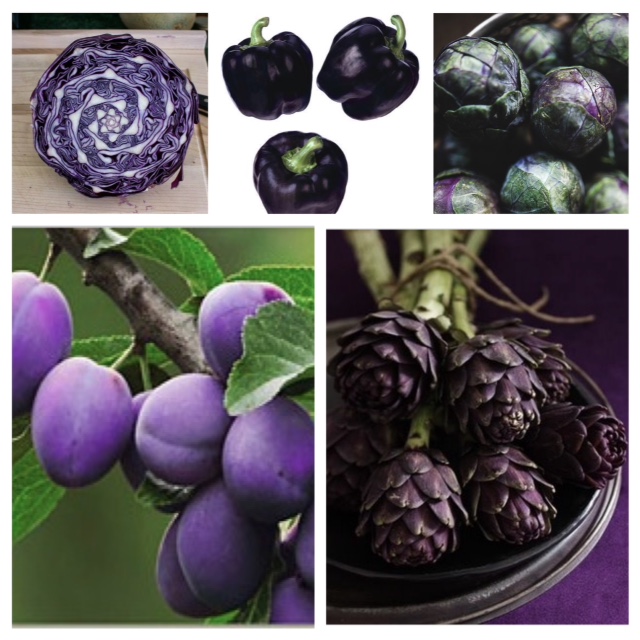 The Eggplant:
Aubergine is up next showing off a before and after image. Including a "loose" recipe. I don't measure. I just go by instinct. The ingredients vary depending on what I have on hand, and whether or not to add fennel, grape tomatoes, mushrooms, or what ever I feel like. The basis is always the same, and no, I do not soak eggplant with salt. I find it becomes too salty, even after giving it a good rinse, so I have omitted this step all together. Using these spices, I discovered the soaking step isn't needed.
Ingredient list: Olive oil, crushed black pepper, crushed salt, minced shallot, 1 large one, about 6 cloves of garlic also minced, oregano, basil, perhaps some rosemary. Bake at 350. Done!  Feel free to eat the rainbow, they all have benefits. Becoming concious of nutrients via color, you are guaranteed to have your body absorb exactly what it needs. Happy Cooking!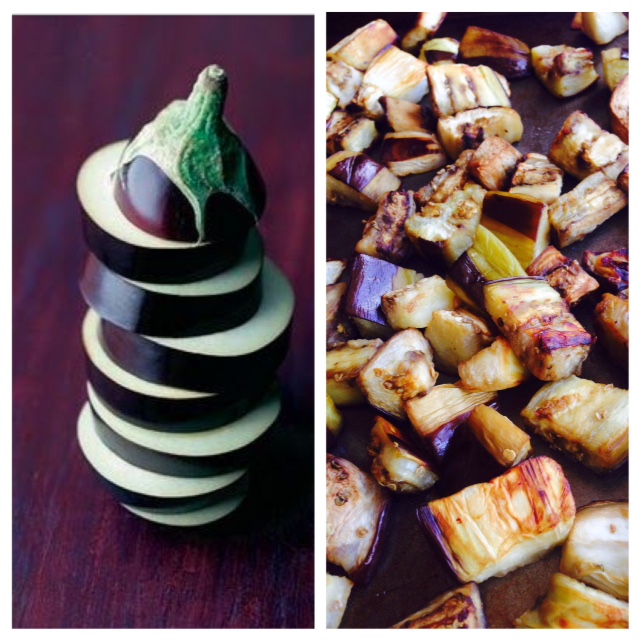 That was fun. I hope you enjoyed it. I now would like to invite you to attend my very first event at MATSU 92 Boston Post Road, Sudbury, on February 28,  from 11-5 for a special Tarot reading hosted by me, given by 2 renown powerful Tarot readers. Bring your questions and relax! Sign up info below.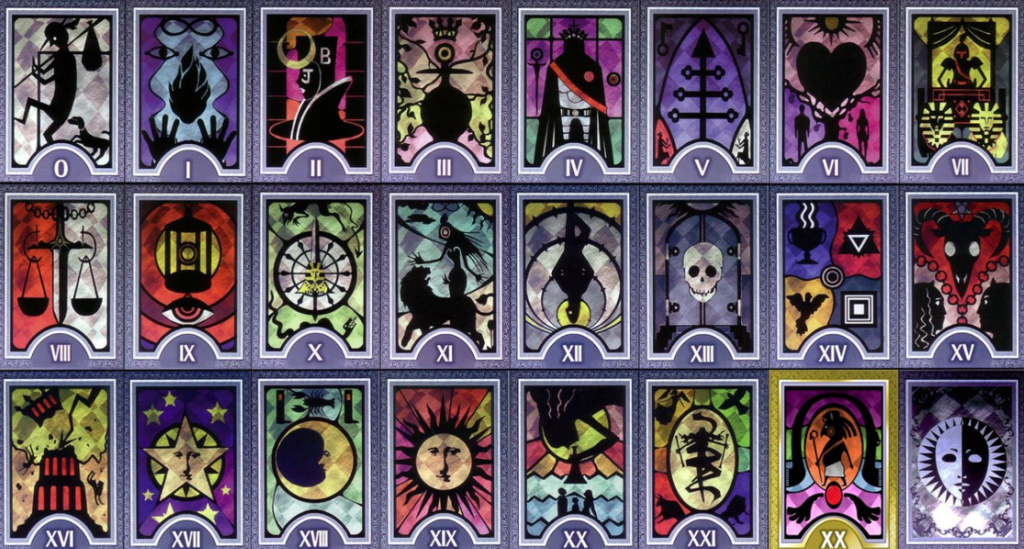 You may sign up on the MATSU FB Page, if you haven't received the invite in your inbox. It was sent out yesterday at 2:00pm. This event will warm your heart, stimulate your soul, and enlighten your mind.  Remember, incorporating Purple in your life will inspire your creativity, balance your body and stimulate your soul. See you soon!
Yours in joy,
Dava