I must admit. I have been stuck not knowing in which direction to take this blog post. June has come and gone. Being in transition confuses me. Am I writing from who I want to be and where I'd like to take my life?  Am I expressing what I feel and think in the present? I realize I ought to begin somewhere and  am certain you all have been there in some form or another. Just do it. Don't over think it. What ever it is. Easier said than done. My nature overthinks. Not sure what I expect to accomplish, but with courage and motivation, one foot in front of another, we move ahead. Often, when listening to the silence, a sign, an omen, a guiding light appears. Cloud formations for instance. I'm certain there are distant messages within those cloud formations and they are telling us something.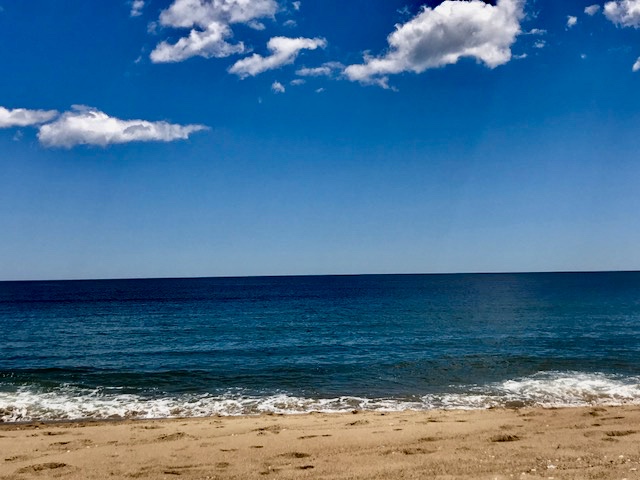 This summer has been filled with a variety of temperatures, beautiful sunshine, weather drama including micro bursts of rain,  balancing  the heat of the day into the nights.  The word balance, I use here, due to my fear of another fire driven summer as the one in 2016. I am grateful that it is not. I love this one. Hark! Loving clouds and rain. I took a FaceBook quiz just the other day to determine where I should reside based on their questions.  I got Seattle! I've never visited, but it is definitely on the list. At present, I am enjoying my escapes to the beach, soaking up the sun, and grounding myself in the refreshing salt water on the North Shore. Somehow, I've always gravitated North and not towards the Cape. Ever.  The frigid water is always a challenge, numbing the feet and ankles, seemingly not to warm up until well into August-just in time for the disappearance of the greenhead flies. Back on land away from the roaring ocean waves, we see a tinge of the beginning of Autumn preparation.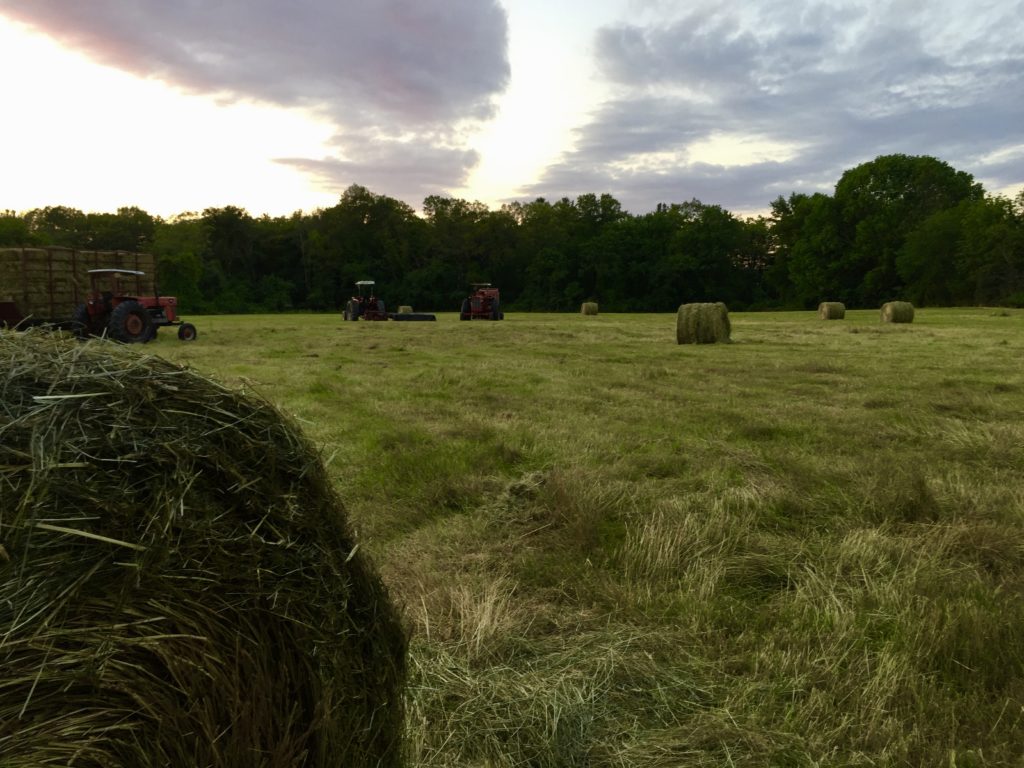 JULY'S RUBY REDS
So for the moment I will share what I am loving: libations and food. Instead of the blood orange mimosas I have been craving, a seasonal substitution was called for, because blood oranges are not in season. I used a splash of pomegranate/blueberry juice with Veuve Clicquot. Festive and tasting delicious, with just the right amount of twist on a classic glass of champagne, the drink satisfied my passion of the moment. The hollow flutes look so statuesque with the bubbles dancing and rising within.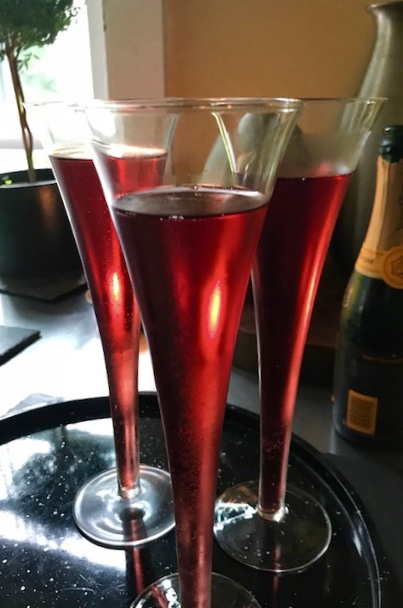 Accompanying these beautiful drinks, I created two different salads with  a dinner of Middle Eastern inspired marinade over chicken wings.  The first one below, was  from a photo I had seen, so I HAD to try it.  You just have to remember not to slice all the way through the tomato, otherwise you'll ruin the concept. So simple to create.
Slice a juicy red, orange or your choice heirloom tomato nearly to the bottom. Insert pre-sliced mozzarella rounds, fresh basil leaves, small dollops of pesto, drizzle with olive oil, sprinkle black pepper all over, then drizzle a very small amount of rich balsamic on the dish. Let stand and serve at room temperature. Delectable. Try it!  The other red base dish I've made recently is another sort of salad which actually worked well with the dish below. This time chick peas and roasted grape tomatoes are the main characters.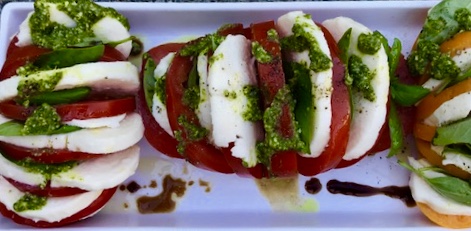 I slow-roasted an entire pint or maybe it was two of grape tomatoes. Add olive oil, crushed garlic and a little salt. Set oven at 200 degrees. Roasted them for nearly two hours and no, they did not burn to a crisp – shocking! They caramelized by themselves and basically tasted like candy when done. I realize there is a slight redundancy in the ingredients, but in all honesty, it doesn't seem like it when you are actually enjoying it. Here we have a red wine vinaigrette which melds the fresh flavors of this hearty salad. One can of chick peas drained and rinsed, half of an English cucumber, quartered, half of an avocado, cubed, lots of fresh basil, black pepper, little French sea salt, and of course those roasted little red tomato critters. Mix together and add the vinaigrette. Done.
WHY EAT RED?
Such a great question. When you are eating vivid or saturated colors, it truly feels like it is so good for the body! Obviously I've combined a fair amount of greens in the mix too.  It is a known fact, however, that red foods are the new Power House of nutrition. There is a true cornucopia of red foods, such as strawberries, cherries, raspberries, beets, tomatoes, radicchio, apples and cranberries. The list goes on. Red fruits and vegetables are loaded with powerful and healthy antioxidants, such as lycopene and anthocyanins, which fight heart disease and prostate cancer while decreasing the risk for stroke and macular degeneration (the leading cause of blindness in people 60 +).  Tomatoes are loaded with potassium and vitamin C which also protects the heart.  Beets are rich in folate. They are all so positive for the body and the mind. The deeper and more saturated in color the better!
WHY WEAR RED?
July is filled with red. Beyond the scope of food, of course, is the month's classic birthstone is the Ruby. I have never met a soul who doesn't favor this stone and this color. The color resonates well with everyone and looks good on everyone. The color is stimulating and fun to look at. Imagine wearing it! Before I continue on the traditional July Birthstone, I wanted to share this newly discovered interest- July Birthstone alternative – Opals! I had no idea the Zodiac shares this stone with other birth months such as October, Libra; November, Scorpio; March, Pisces. I never gravitated towards opals until I found the ones pictured below. Seems like each stone tells a story. Certainly each one is unique. The varying degrees of greens here remind me of my cooking. Whenever there is red food, I find green, too! The two are opposite one another on the color wheel.  Just look at how happy this necklace is!  I named her Calliope. The description and price: https://www.nymphjewels.com/listing/546145435/calliope-triple-strand-necklace-of-opals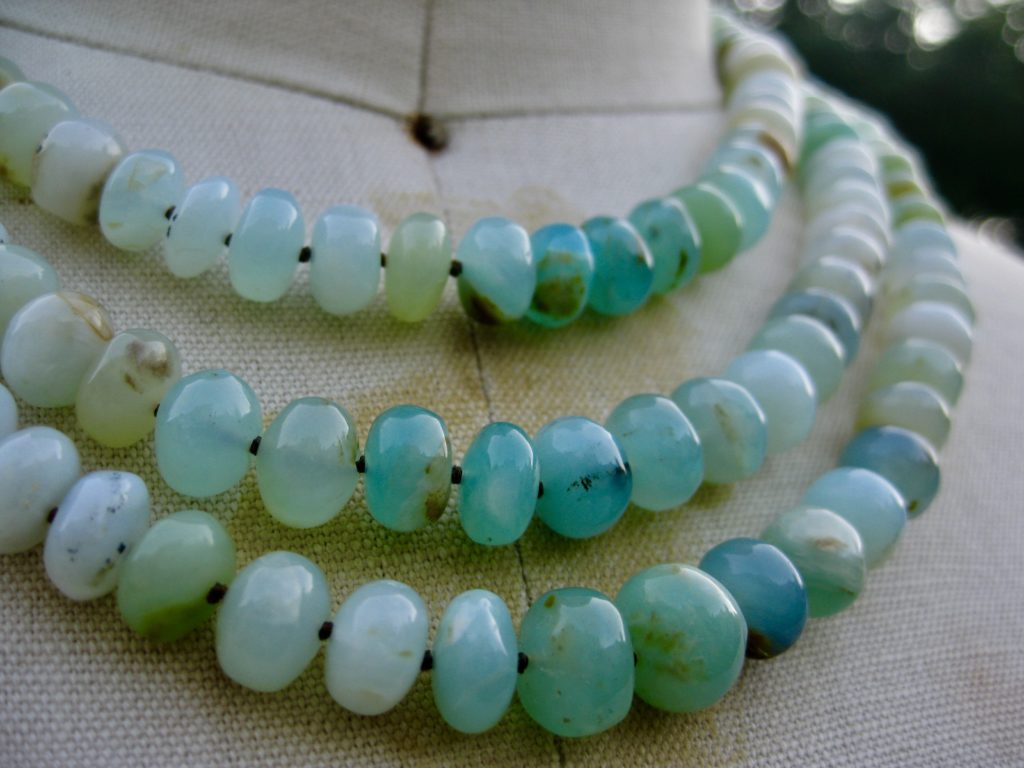 And seriously, why wear red?  Red is associated with power, love, nobility and the new one is – (scientists claim) attention to detail. Red is typically known as a sexy color. Red is also the color of energy, passion, action, ambition and determination. Of course, Rubies will vary in tones carrying a little blue hue within them.  Red signifies a pioneering spirit and leadership qualities. It is confidence inducing, helping ban the characteristic of being shy.  This is the color of physical movement, awakening our physical life force. As with gemstones, color can certainly have an effect on us. The color in either apparel or in gemstones can stimulate deeper passions in us such as with love and sex on the positive side.  In China, Red is the color of good luck. In the Indian culture, red symbolizes purity and is often used in wedding gowns.  Red boosts our physical energy levels, increases our heart rate and blood pressure and prompts the release of adrenalin. This color is fast moving, promoting a need for movement and action. Red relates to physical desire in all forms; sexual, appetite and cravings. This intense color means a passionate belief in any issue or undertaking which can include passion for love or for hate.  That said, I present my new collection of rich red hues of July: RUBIES.  Now aren't they a feast for the eyes! All of the descriptions and pricing information can be found on my site  https://www.nymphjewels.com/shop   I love piling the stones and see how they fall together and how they fall is how they play. The vibe is a very happy one. Don't you agree?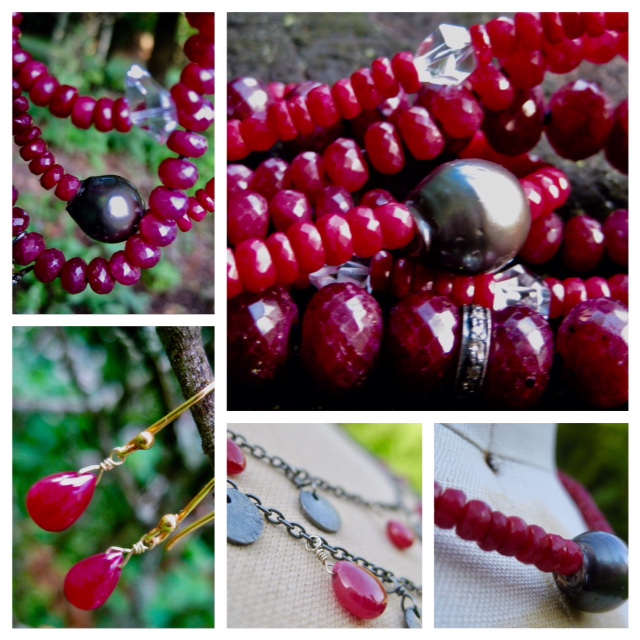 And for anyone making a trip to New York City next month, I will be exhibiting at N Y Now -Accent on Design Show at the Jacob Javits center with as much jewelry as I can fit in our Pop Up Booth. The invite is below. Would love to hear from you and seeing you would be even a better treat!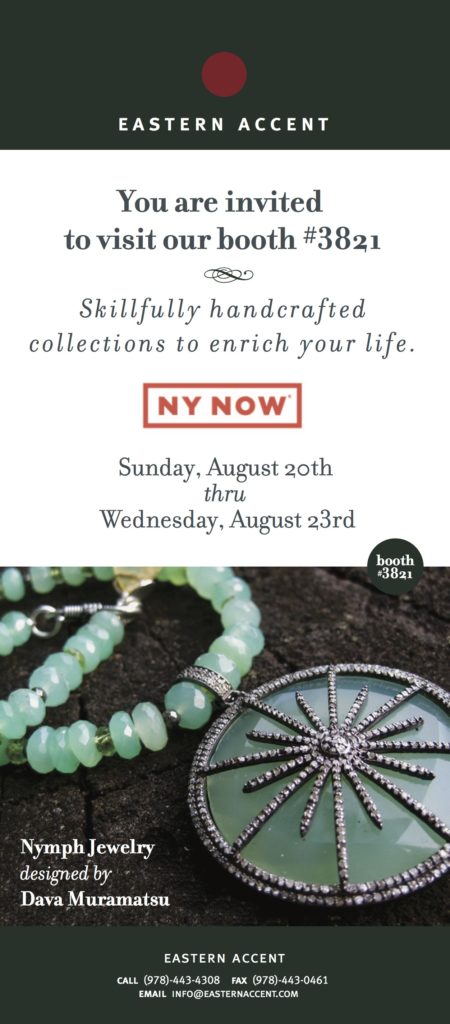 Enjoy this glorious summer weather, eat your greens and reds, while wearing them. Watch your moods alter towards a more positive day when you do. Your heart will sing!  It has been my pleasure in sharing everything with you. I hope you had fun too.
Yours in joy,
Dava