Here we are, January 2015! How did this happen? Filled with new ideas, new goals and bucket lists of wishes we'd be thrilled to accomplish in order to move ourselves ahead in a positive direction. New recipes, perhaps, joining a new gym or yoga studio, maybe travel is in the cards. The fleeting envy is sometimes tough to shake, when I see my friends and acquaintances in photos in far away places with nothing but aqua waters and blue skies as a backdrop.  I realize it's not the time for me to have this escape from the bitter cold. Not yet anyway. Resultingly, I redirect my energy to generate and create a haven within my home, boutique and life  as I prepare a positive spin for the year ahead.
Candles and their warm moving glow are my recipe for love and life. They soothe and calm the psyche. The candle's radiance and flames can transform the ambience in any room. These mercury crown votives are one example of lighting up your life. $27.00 for the set.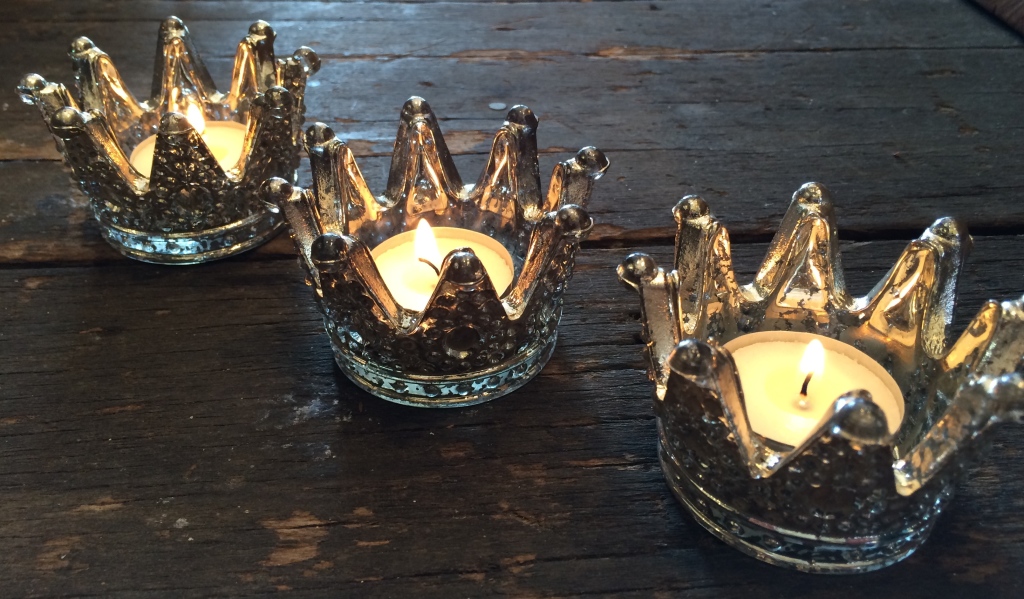 Another notion and concept in lighting up your life, is with our Celestial Candles. 60 hour burn time, soy base and delectible to the nose! Sun, Star, Full Moon, and Crescent Moon.
These beauties are hand poured, packaged and include a beautiful Rumi poem in each box. The candles are $30 each, available at MATSU.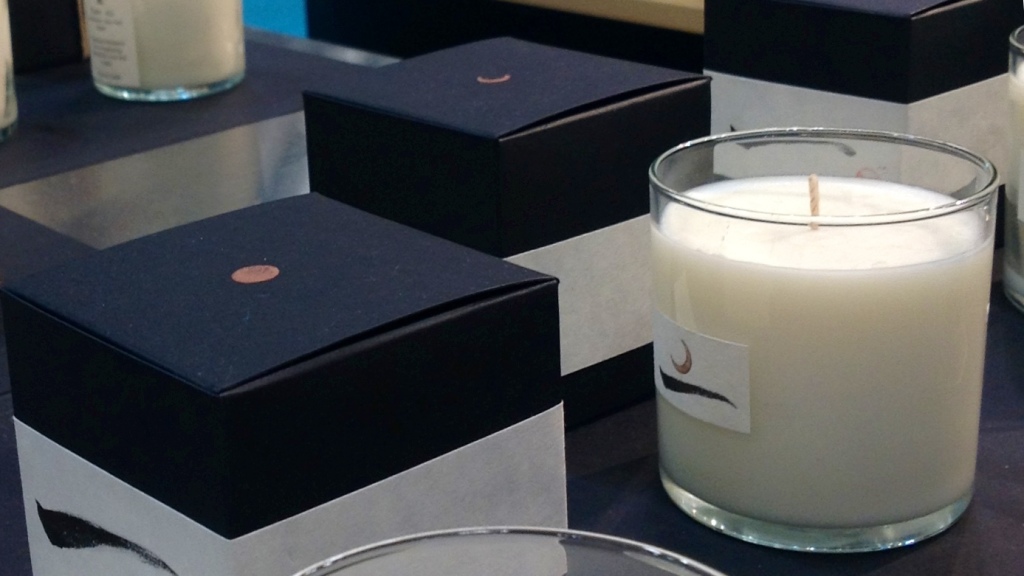 It's no mistake that the appropriate birthstone of the month, Garnet, basks in its own glory of deep warm hues of red. This powerful, reinvigorating and regenerating stone cleanses and reenergizes the Chakras. Isn't that really what January is about?  Replenishing our  inner well? Garnet revitalizes, purifies and balances energy, bringing serenity and passion. Yes, Garnet inspires devotion and love. It balances the sex drive and alleviates emotional disharmony. Red Garnet indeed aids sexual potency. This stone brings courage, creative energy, vitality, abundance,flow and awareness. Below you will see a bevy of gemstones from my NYMPH collection, portraying different colors of the Garnet. Ranging from the color of a pomegranate seed, to a rich glass of bordeaux. These necklaces are available now at MATSU.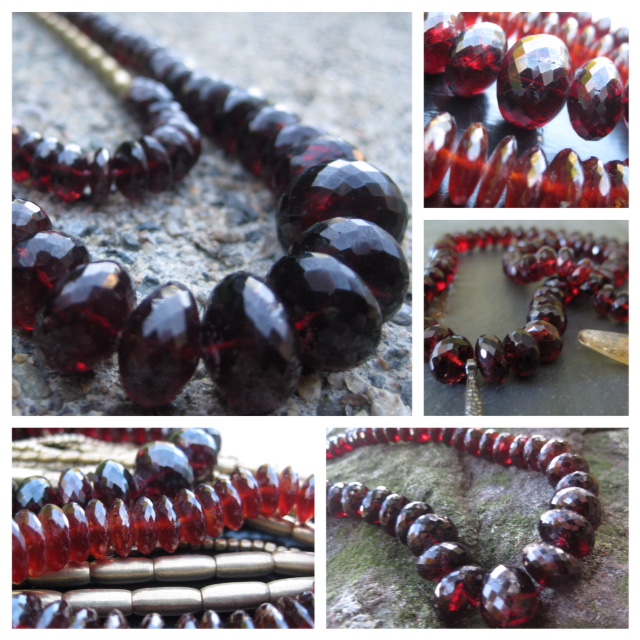 I love integrating colors through lifestyle. Gemstones are alive. Little jewels from Earth, each with a story of their own. Foods also hold the power to heal and prevent negative things from entering the body. A compliment to the sassy garnets, are beets. One of the richest red foods that exist. The deeper the color of food, the stronger the antioxidants they  hold.  Beets cleanse the body, are high in many vitamins such as A, B & C. Beets are a high source of energy. They are the highest sugar source after cane sugar. In this case, the sugar is released into the system gradually, as opposed to chocolate. Beets help your mental health state. Betaine is a substance that beets hold, used in treating certain treatments in depression. Beets can lower blood pressure. This is my favorite- I have just learned in researching for this post that Beets are nature's Viagra! The ancient Romans used them medicinally as an aphrodisiac. Beets contain a high amount of Boron, which is directly related to the production of human sex hormones. What a discovery! Wait till you see the pictures.. Oh, and by the way, do not ignore the beet's rich green tops. Eat them too.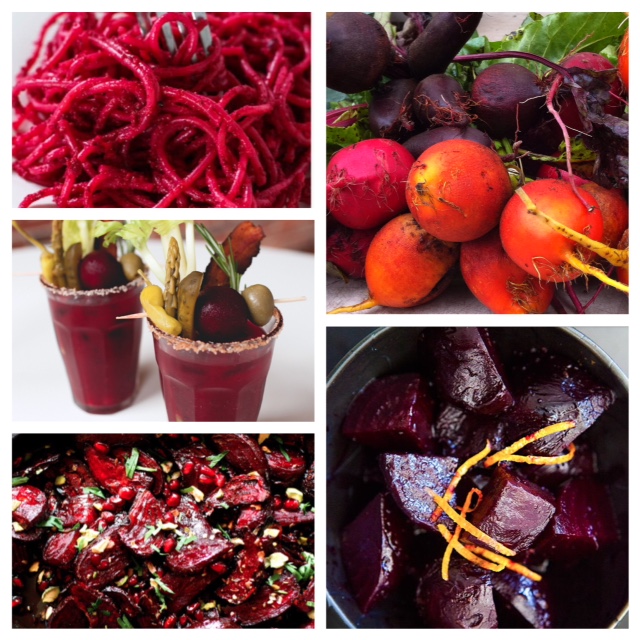 The photos above reflect several different ways beets can be prepared. The top left photo is beet infused pasta, the photo below with recipe to follow; beet bloody marys, under that are roasted beets, then chilled into a sald of pistachios and arugula with a light vinagarette. Top, beets basking in their glory, and the lower right photo is of roasted beets with orange zest. Here lies the recipe from http://www.cocokelley.com
Turn Up the Beet Bloody Mary // serves 2
4 oz chilled Hangar 1 Straight Vodka
1 ½ cups spicy tomato juice
½ cup pure beet juice
1 tbsp pepperoncini juice
½ small lemon (squeezed for juice)
1½ tsp freshly ground pepper
½ tsp horseradish
1 teaspoon Worcestershire sauce
¼ teaspoon ground garlic
your preference for hot sauce (to taste)
Bacon salt and smoked paprika for rim
Your choice of garnish (we went with pickled asparagus, kosher pickles, rosemary, celery, peppered bacon, small beets, pimento olives and pepperoncini)
These colors leave me jazzed and rejuvinated, just looking at them. I am wearing a scarf today from Italy exactly the same color as the vegetable I speak of above. Very invigorating.
I wish you all a very happy, healthy new year 2015! Feel free to connect with me and share your views and comments!I look forward to seeing you at MATSU very soon.
Yours in joy & style,
Dava